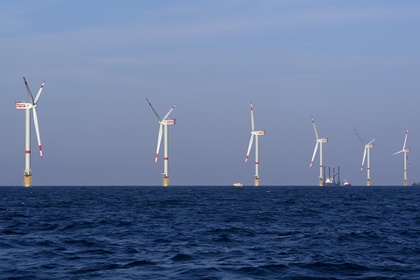 Access Information
Wind energy information can be accessed through a variety of different Tethys platforms: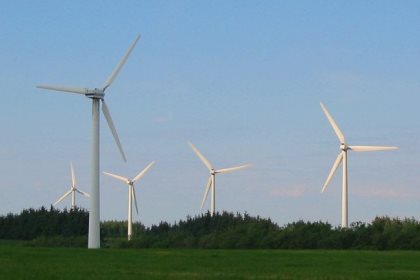 New to Tethys?
Please read Tips for Tethys
Tethys User Accounts
User accounts provide additional access and benefits; create an account by vising the Registration page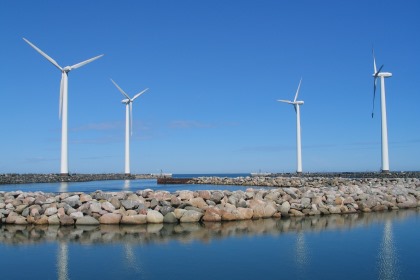 Wind Energy refers to the harnessing of both offshore wind and land-based wind. Wind turbine technology is very similar for land-based and offshore wind; nearly all commercial windfarms are composed of three-bladed turbines. Offshore wind turbines have several foundation designs, including monopoles, tripod fixed bottom, gravity foundations, gravity tripod, and floating. 
More information on these wind energy technology types can be found on the Glossary page. Here, you will also find information about stressors associated with device components and potential environmental receptors, the tags by which Tethys organizes information.
WREN
WREN (Working Together to Resolve Environmental Effects of Wind Energy)  is an international collaborative project focused on connecting wind energy practitioners from around the world around environmental issues. More information on WREN can be found at the About WREN page.
Wind Energy Broadcasts
Tethys hosts and provides access to a variety of different multi-media broadcasts:
Hosted by Tethys and WREN, there are many archived webinars that can be accessed. You can sign up to receive invitations to live webinars here.
Tethys Blasts are bi-weekly newsletters highlighting new information and events available on Tethys, as well as recent news in renewable energy. You can sign up to receive Tethys Blasts here.
These stories feature current news, events, research, and projects relevant to both wind and marine energy. Stories are written by both PNNL researchers and members of the international renewable energy community.
Wind Energy Connections
Tethys provides many opprtunities to connect with the Wind Energy community:
There are thousands of organizations, universities, and agencies involved in wind and marine energy around the world. This page provides a list of over 1000 organizations that have research or literature available through Tethys.
While Tethys has become the go-to site information and literature on the environmental effects of wind energy, there are many other databases with a similar focus and can be valuable resource.
This lists the contact information for all the researchers, regulators and developer who have registered an account on Tethys and have provided their consent to share their information. This page is only accessible for registered users.