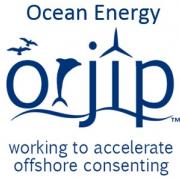 OES-Environmental and ORJIP will be holding a workshop in Australia that presents the state of the science on environmental effects of marine renewable energy (MRE) and discusses risk retirement for key enviornmental effects of MRE devices on marine animals and the marine environment. This workshop will be held in Sydney, Australia at the Aerial UTS Function Centre from 10:00-15:30 AEST on Wednesday, December 4th.
The purpose of the workshop is:
To provide an update on the state of the science on environmental effects;
To bring together researchers, regulators, developers, and consultants who examine and have a vested interest in risk retirement; and
To reach consensus on the remaining state of uncertainty around risk from electromagnetic fields and underwater noise, and to identify key gaps in the knowledge to be fulfilled by research in the region.
To register for the workshop, please send an email to Jennifer Fox, jennifer.fox@aquatera.co.uk, by November 25th, 2019. Once you are registered, you will receive materials two weeks prior to the workshop that address the workshop focus.
Workshop Materials: 
Prior to the workshop, please read through the below referenced documents which will help you prepare for our discussions.